Expanding Piston Technology
Since 1974 FAMAT has developed, manufactured and sold a complete range of piston type "Sampling Valves", based on the patented concept of the "Expanding Piston Technology": the best solution to sample powder from processing equipment (dryer, mixer, reactor, etc.).
"Dead zone free", tight from full vacuum to 10 bars, and very reliable, the FAMAT Sampling Valves have acquired an unprecedented reputation among most major pharmaceutical, biotechnological and chemical companies worldwide.
FAMAT Sampling Valves offer a combination of security, representativity of the sample, efficiency, simplicity and maintainance-free operations.
For general questions and enquiries just contact us.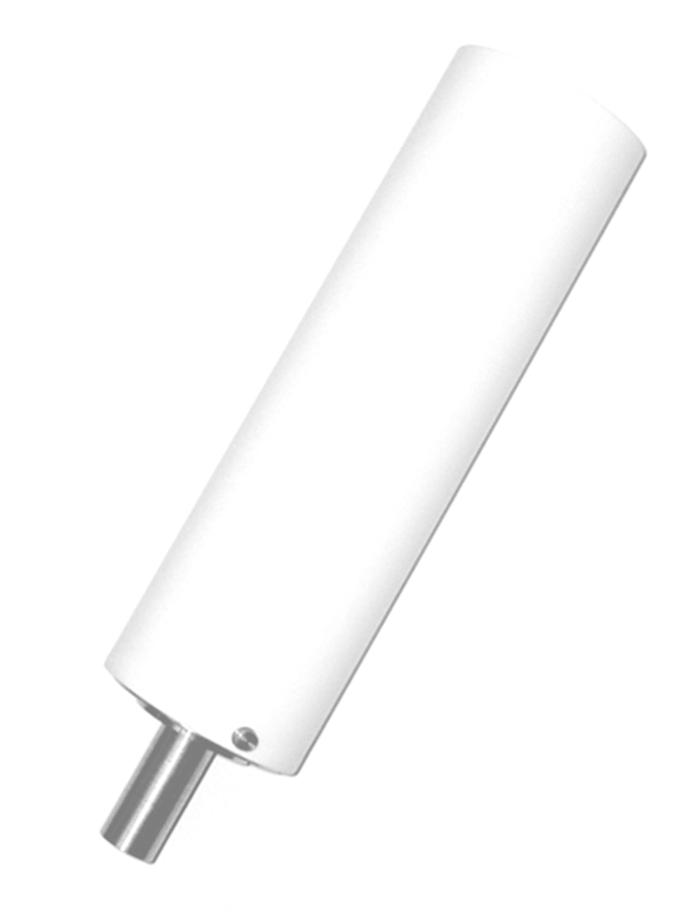 Expanding Piston Technology in detail :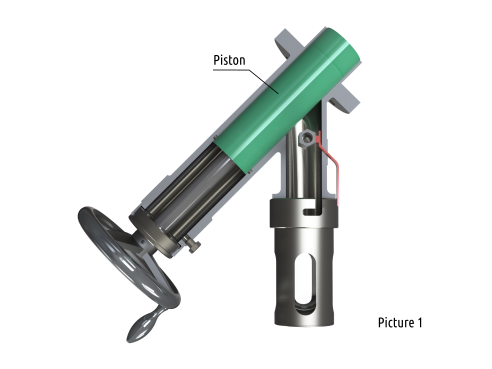 CLOSED POSITION
The piston is even with the reactor or dryer, leaving no dead space (Picture 1).
A perfect seal is formed directly by the piston (in green) against the body of the valve.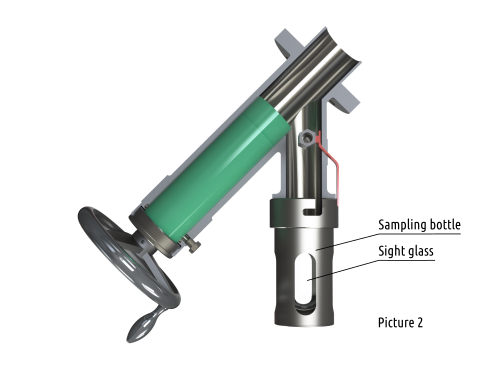 SAMPLING PROCEDURE
Turn the handwheel counter clockwise to lower the piston to its open position.
While the product flows down into the sampling bottle, the operator can check the quantity of the product through the sight glass (Picture 2 ).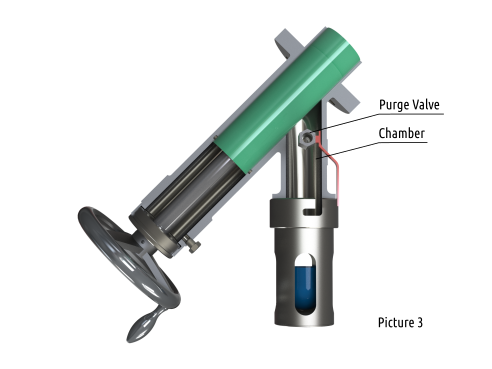 Turn the handwheel clockwise to bring back the piston in its closed position.
A firm final turn of the handwheel gives reliable sealing and no dead space.
Equalize the pressure (or vacuum) in chamber by opening the purge valve.
Remove the sampling bottle on its quick coupling connection (Picture 3 ).