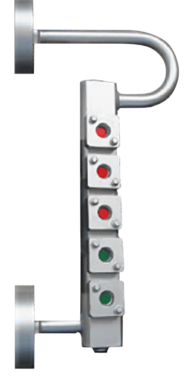 FAMAT is extending its Power Generation Service Business to high pressure bicolor Level Gauges.
FAMAT is offering "Glass Repair Kits" at very attractive prices for the following brands :
Yarway
Narvik
Fossil Power
Pemberthy
Pentair-Pemberthy
Durcon and
Bonetti.
The high quality repair kits increase operational life, of existing level gauges, significantly. End-users will benefit from tremendous cost savings.
Our Repair Kit includes items 5; 6; 7; 8; 9 and 10, and consists with  following advantages:
Two-mica sheets V1 quality (8)
Aluminum silicate glass (7)
Centralizer (6)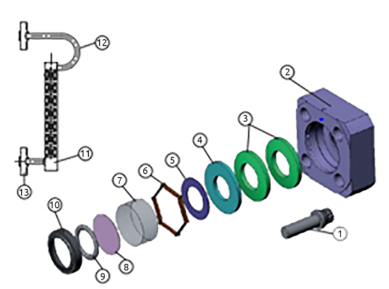 Using our repair kits increase operational life significantly and extends the period between maintenance.
On a long-term use, there is tremendous cost savings for end-users.
For more information, quotations and order, please contact:
Mr. Michel F. Bolle : Email • Phone +41 79 835 57 14